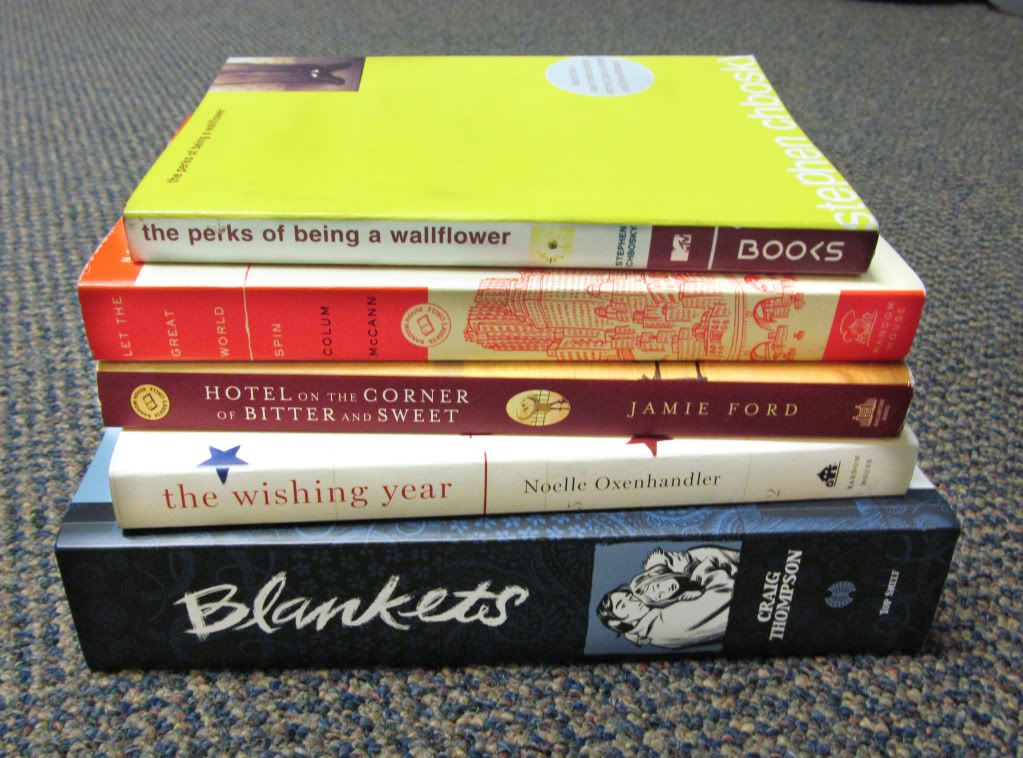 So I figured this entry had to do with my whole book theme these past few days. I'm kind of obsessed with reading. I find books that I really like, buy all of them, then never have time to read them because I keep finding more books! It's kind of a curse...but I'm hoping this summer I will be able to catch up. These are the current titles that I am reading (or read) that I reccomend. Some of them were even on The New York Times Best Seller list.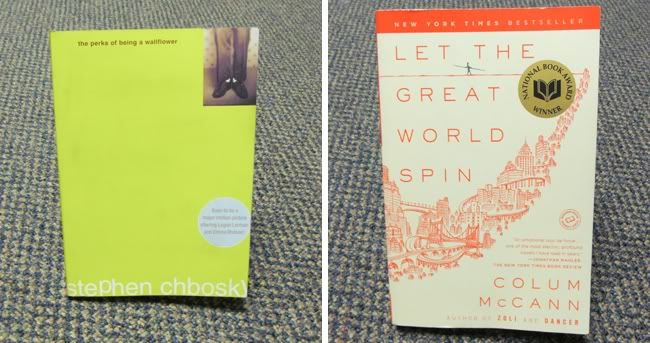 Perks To Being A Wallflower by Stephen Chbosky
Let The Great World Spin by Colum McCain (currently reading this one!)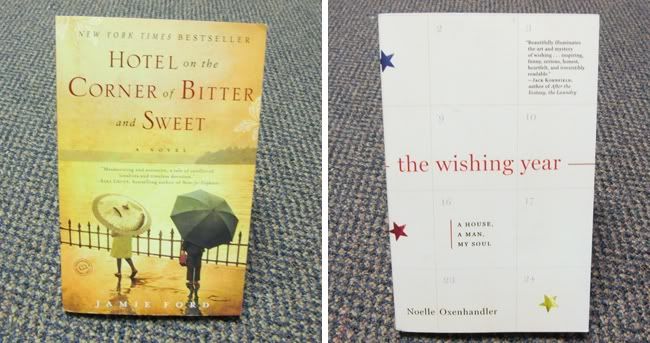 Hotel on the Corner of Bitter and Sweet by Jamie Ford
The Wishing Year by Noelle Oxenhandler
I also added in Blankets by Craig Thompson. It is actually a graphic novel that I have to read for one of my classes, and it was really intriguing. Read this 500 pager in less than two hours!
Any books you guys recommend?
-x Hobbit