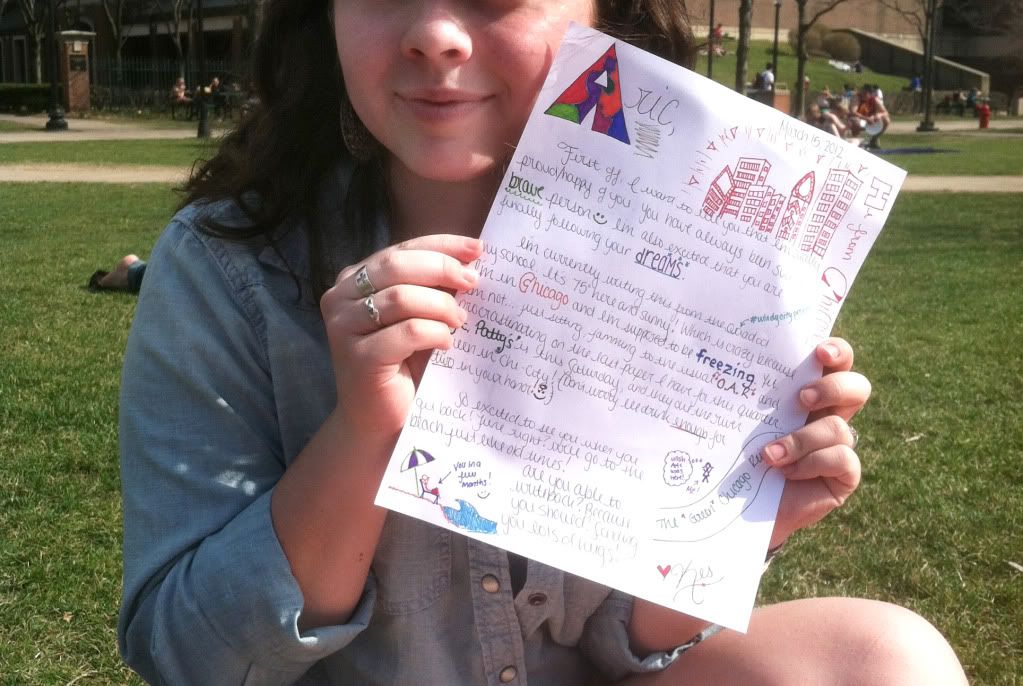 A good friend of mine, Aric, is off in Georgia at basic training. I used to be really close with him in High School, and we finally were granted to send him letters! No photos, so I figured sending him a spirited letter would give him some much needed color :)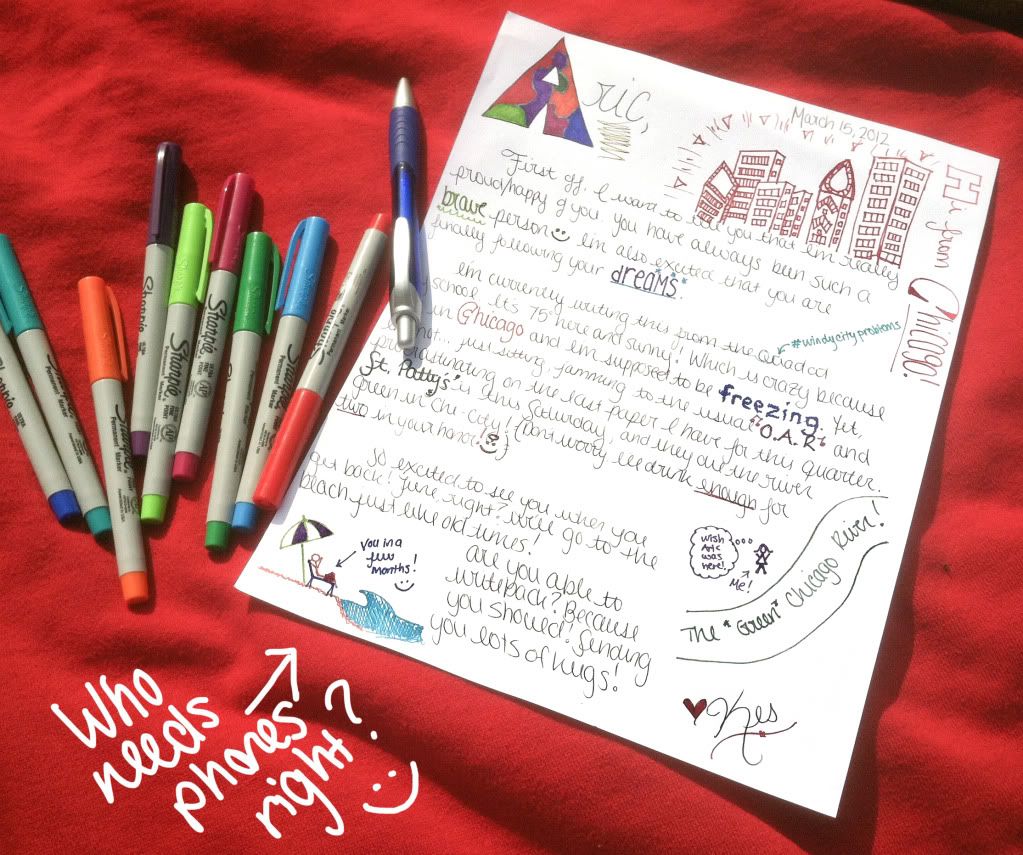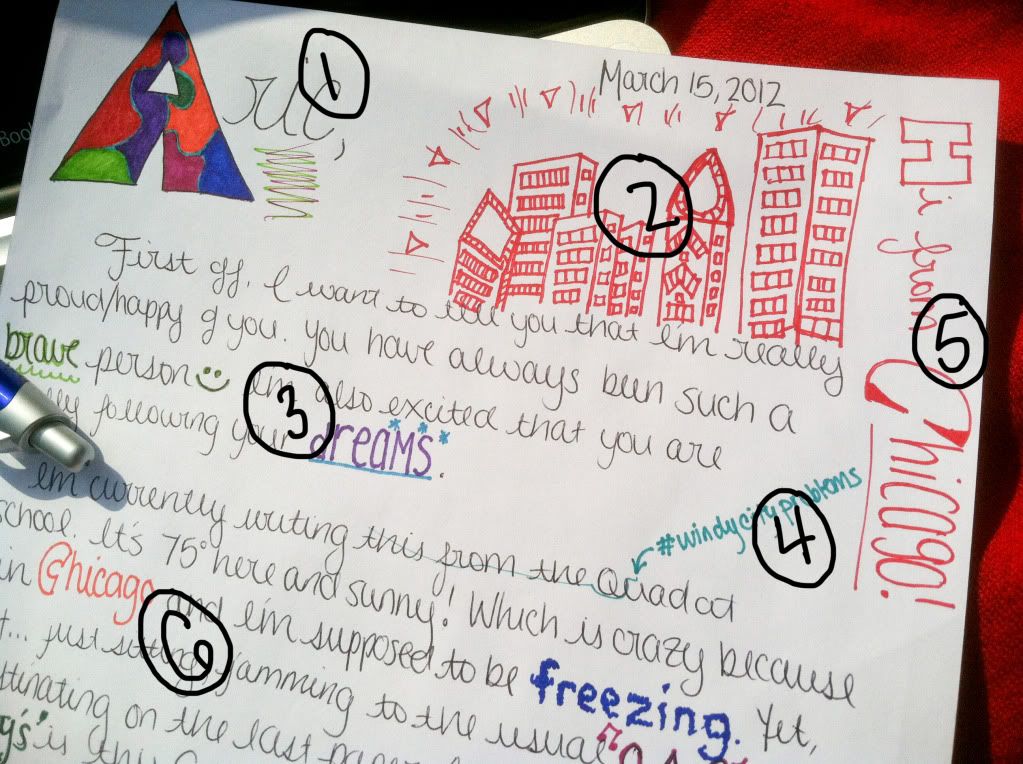 Here are a few things I recommend when writing a fun letter to a friend :)
1.
Personalize their name:
It will make them feel important to you!
2.
Draw your location:
It gives your reader a whole new perspective on your location, and your distance.
3.
Color in a few words:
It adds color to your text.
4.
Add inside jokes:
Aric and I use Twitter, so I figured a hash tag problem would make him laugh!
5.
"Hi From _____":
Not only shows the distance, but still adds a close feel to the friendship!
6.
Write what you're doing:
Aric and I loved listening to music, so I told him what I was doing and what I was listening to!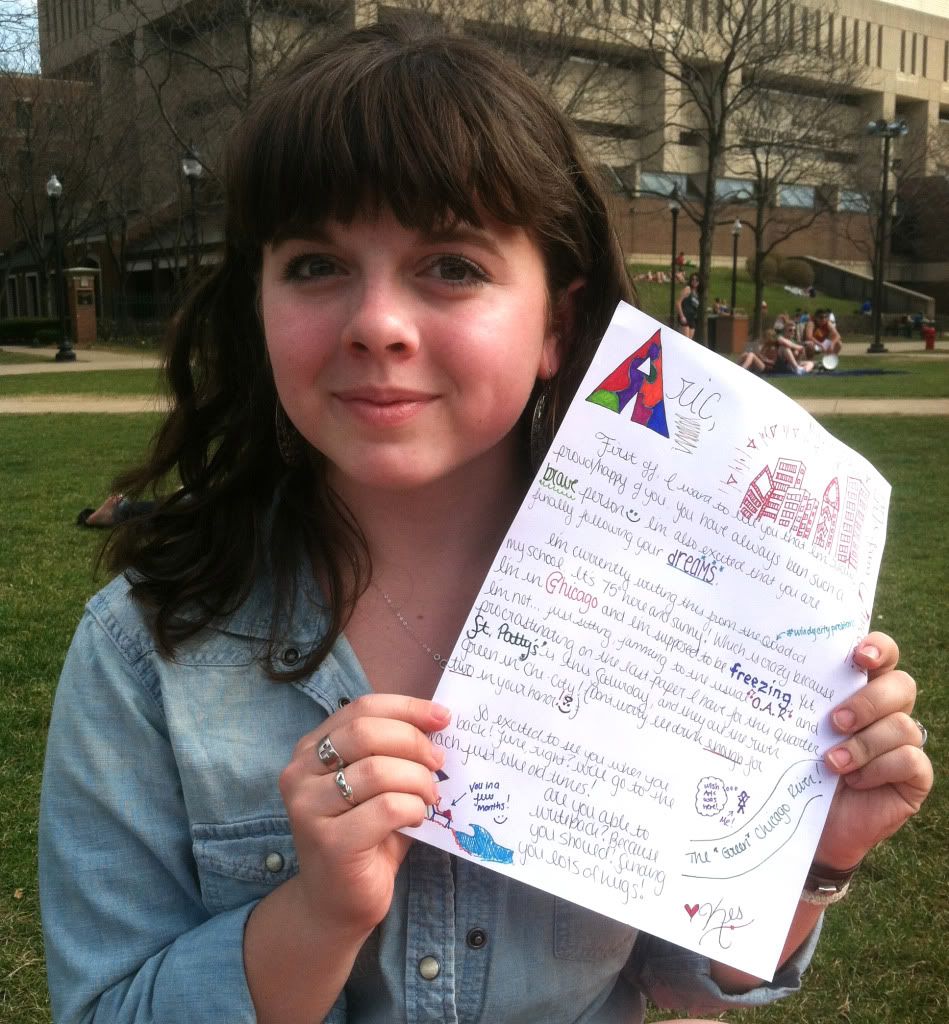 Such a great way to connect with old friends from High School, and tell them how much you are thinking about them. Plus, it's MUCH more personal than a text on a cellphone!
-x Hobbit