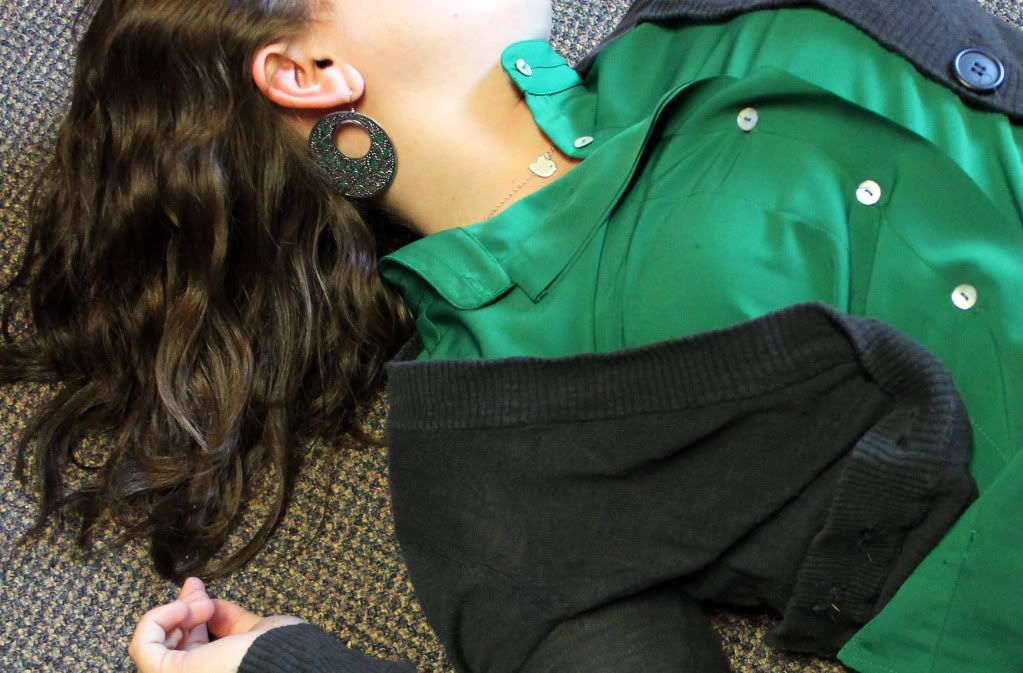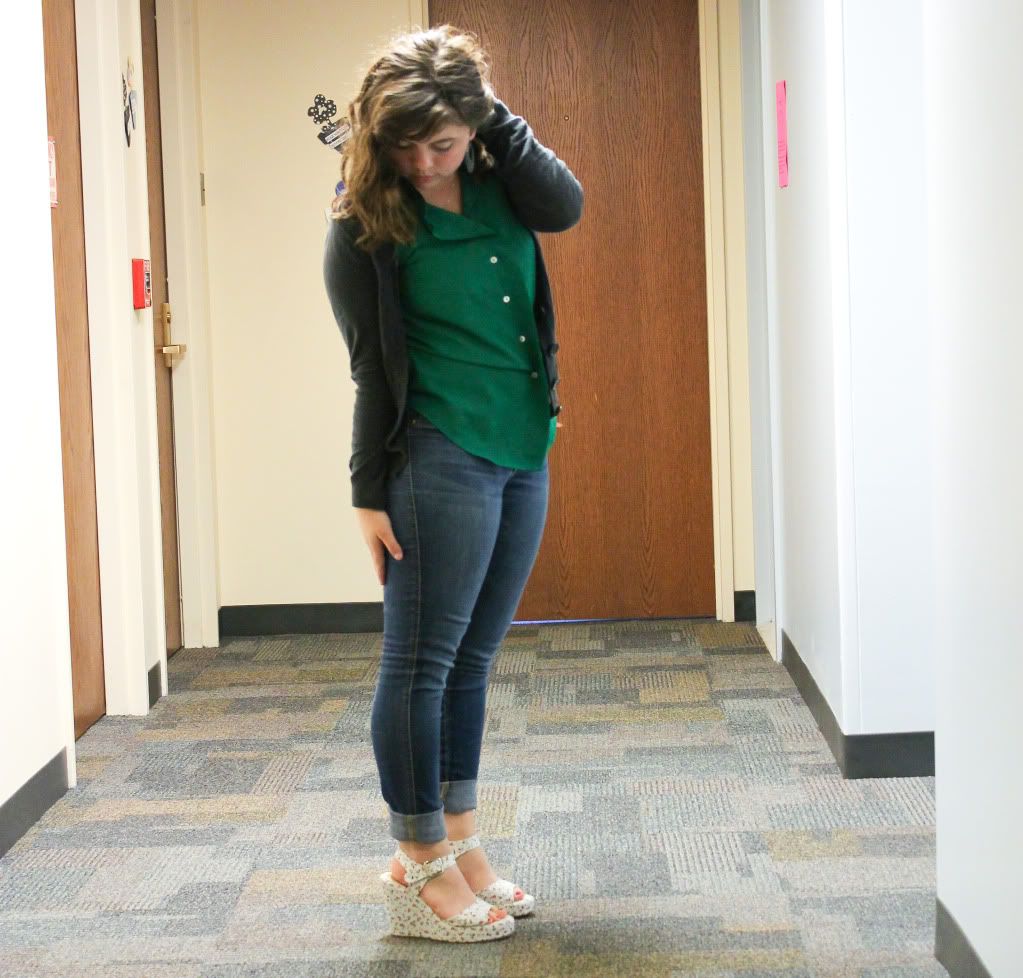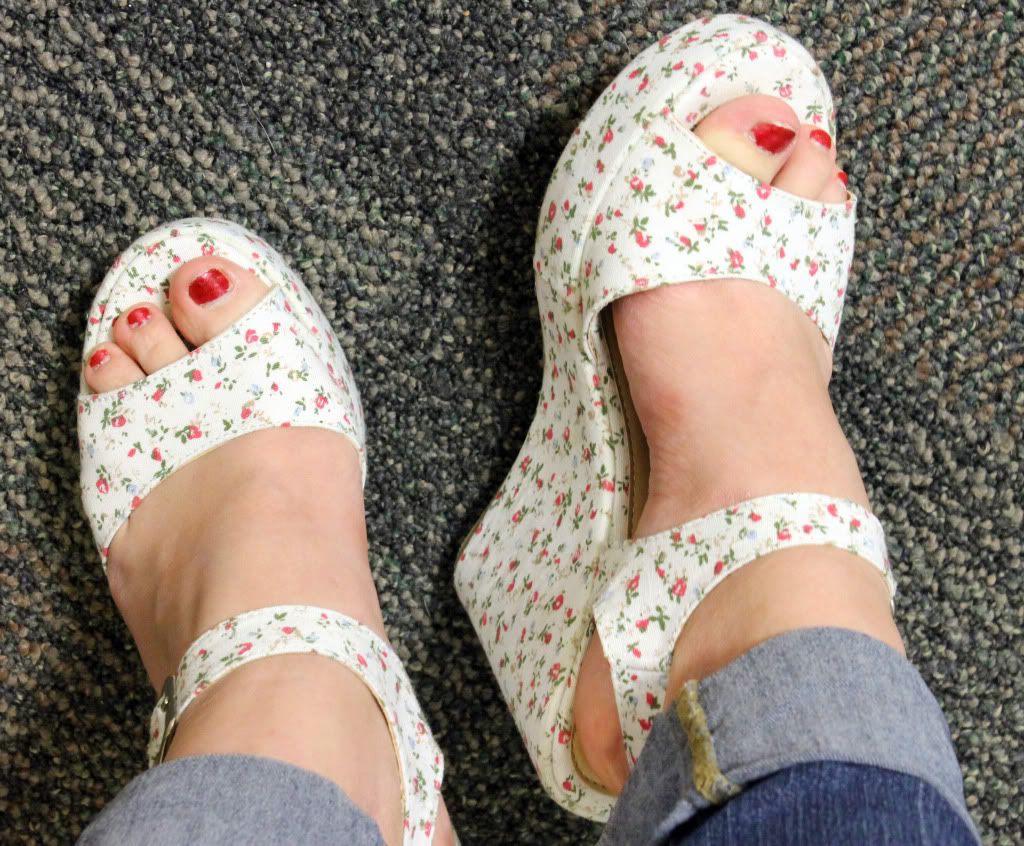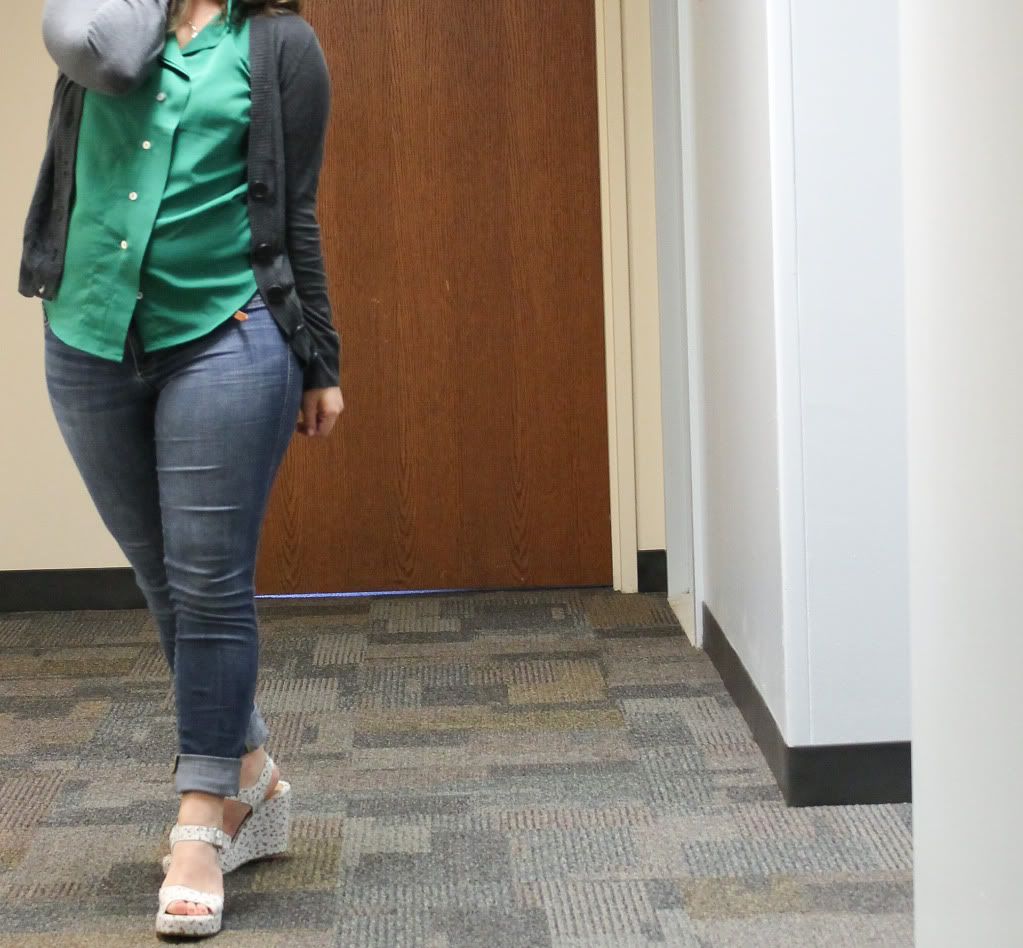 top: H&M, cardigan: Target, shoes: Urban Outfitters, Jeans: New York & Company
Today was a pretty successful day for the Hobbit. I ventured downtown for my first Journalism class today...and there really is a reason why I'm majoring in this. I LOVE IT ALL. From the AP Stylebook to the types of stories written, I am so excited for this class.
Oh, and these shoes? Clearance at Urban

Outfitters

....RIGHT?!?!? Who knew clearance could actually have something SO in style!
Here's what was going through my iPod today: