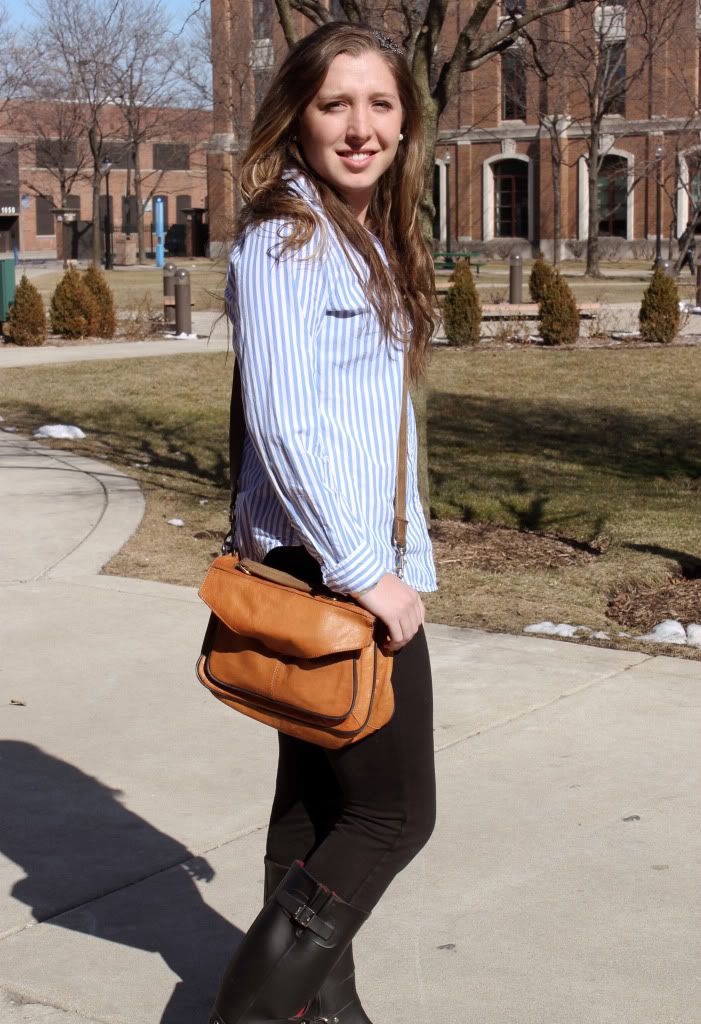 One style phenomenon I have noticed in the city of Chicago is the famous shoulder bag. I feel like purse styles are always cycling, and right now it is the shoulder bag's moment to shine! The purse that my beautiful friend Chené is modeling is a shoulder bag I purchased at Top Shop a few months ago, and it's a staple when I'm out and about.

Here are a few purses I recommend. Mind you, these are ALL under $100!!!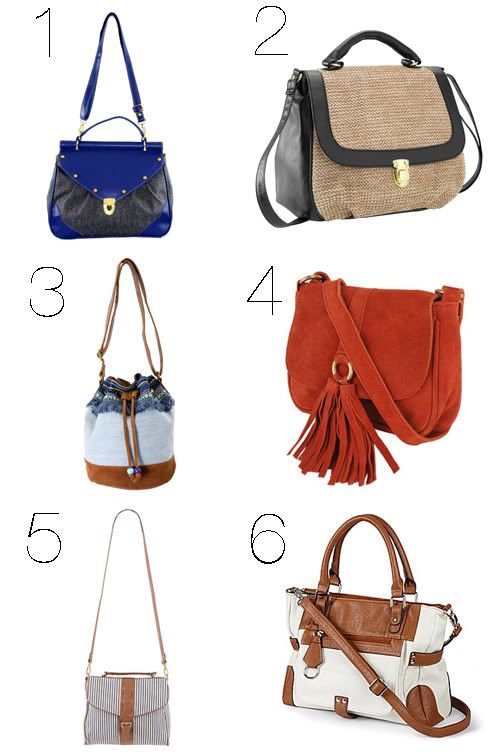 1.
Structured Bag* by
Nila Anthony
2.
Leather Handbag by
H&M
3.
Small Canvas Bag by
Nila Anthony
4.
Suede Fringe Crossbody* by
Forever 21
5.
Striped & Leatherette by
Forever 21
6.
St. John's Bay Finley Satchel from
JCPenny
*
These are my favorites that I picked out. Structured bags are in right now with the new Spring fashions coming out, as well as the Suede Fringe which adds a hobo style to a polished look!
-x Hobbit